Gulf job interviews in Mumbai | Bulk recruitments for the leading companies in UAE, Qatar, Saudi Arabia, and Dubai. Cv shortlisting is in progress – Face to face direct client interviews in Mumbai.
Job vacancies are open for Oil & gas maintenance projects, Louzan Group LLC, Construction companies, Coffee outlets, and restaurants in UAE, Qatar, Saudi Arabia, Bahrain, and Dubai.
Gulf job interviews in Mumbai
For the shortlisting process, please refer to the following job advertisements –
Oil & Gas maintenance job – UAE
Free Recruitment | Required for the reputed company required for their Oil & Gas plant maintenance project in UAE. Walk-in for interview on 18th, 19th, & 20th February 2023. Final client interview on 21st & 22nd February 2023.
Louzan Group LLC – Dubai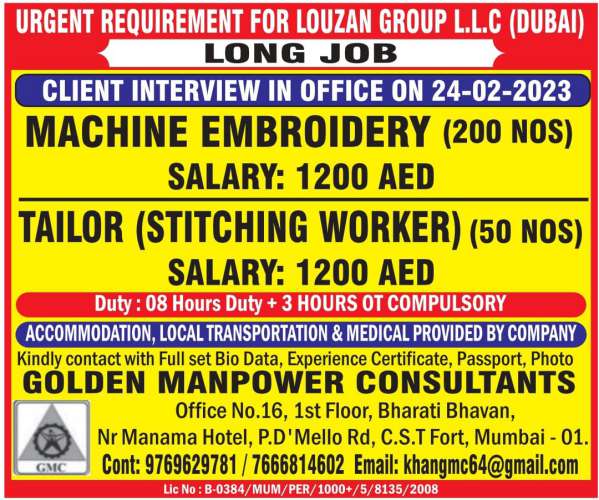 Urgent requirements for Louzan Group LLC in Dubai – The client interview will be held in the office on 24/02/2023.
Requirements for a reputed company in Qatar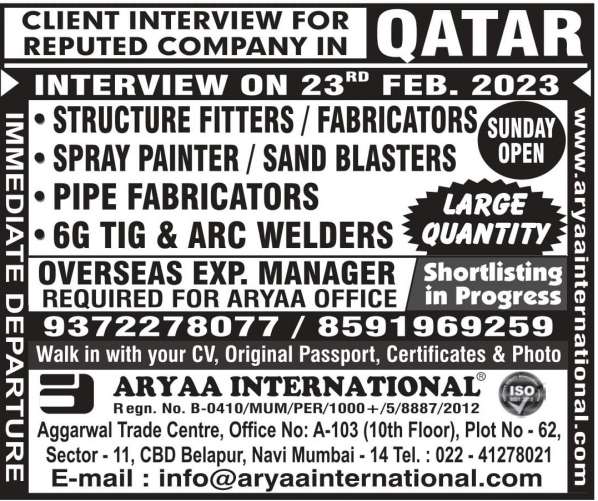 Qatar, Bahrain & Saudi Arabia jobs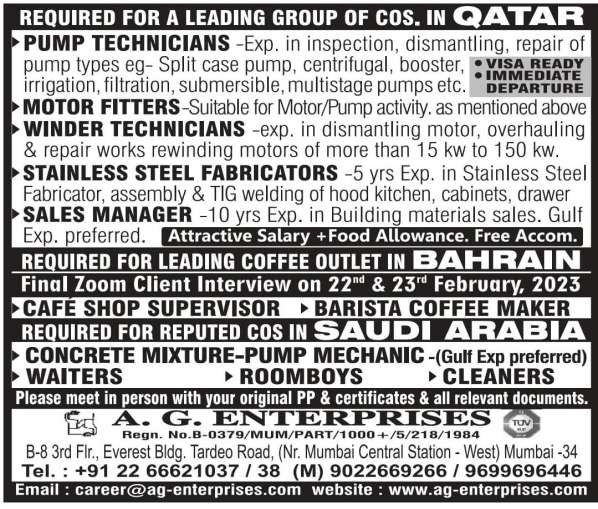 Government Project – Saudi Arabia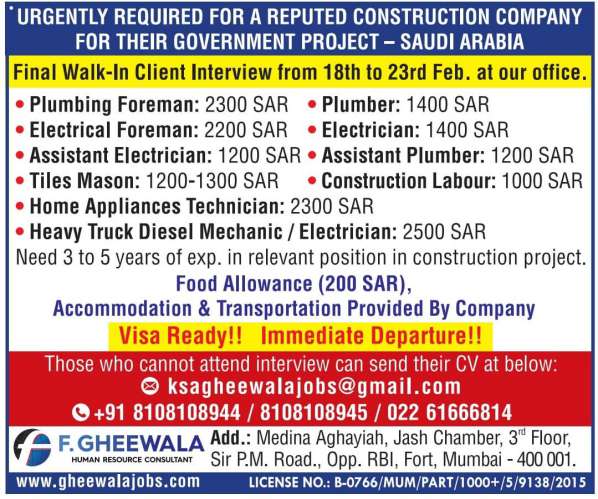 Oil & Gas Company jobs – UAE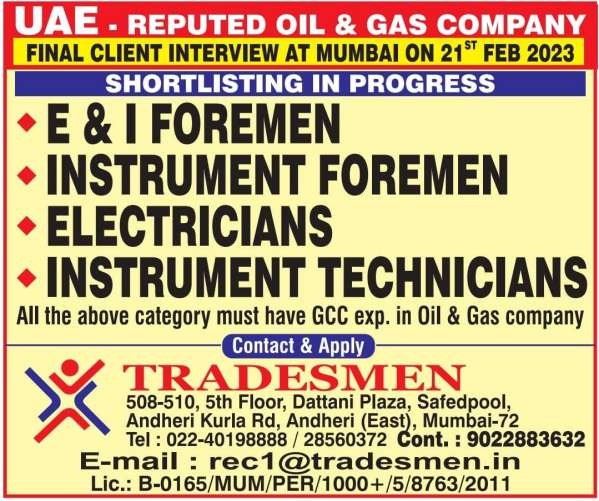 Apply Process
All the interested candidates with related experience please send your Cv to the email address given in the images, Please don't forget to mention the job position in the email subject line. Only shortlisted candidates are invited for the client interview. For more details contact on the given phone number.
More Gulf job interviews in Mumbai
Note - किसी भी जॉब के लिए अप्लाई करने से पहले, अपना प्रोफाइल को कम्पलीट करे, और अपना सीवी भी अपलोड करे (याद रखें केवल सीवी अपलोड करे, और कोई डॉक्मेंट नहीं, आपके सीवी का साइज 500KB या उससे कम होना चाहिए). अगर आपका प्रोफाइल कम्पलीट नहीं है तो, आप किसी भी जॉब के लिए अप्लाई नहीं कर पाएंगे।